In our previous blog, we talked about when to Consider Medicare Advantage Plans, today we will go over the other choice for additional coverage when it comes to filling in the "gaps" in Medicare coverage: Supplemental Medicare Insurance Plans, commonly called "Medigap" coverage. Supplemental plans are far more standardized than Advantage plans are, but typically cover things beyond the scope of an Advantage plan. While there are typically 10 options for Supplemental plan coverage, we will discuss the general pros and cons of Supplemental coverage in contrast to Advantage plans.
Note: no two situations are the same; we always advise you consult with a licensed Medicare Supplemental and Advantage insurance expert in your area. For Fort Collins Medicare questions and concerns contact Ameri Quote for answers today.
Why Medigap?
Supplemental is widely called Medigap coverage simply because that is a far more descriptive term to describe the type of coverage you opt into with this type of plan; there are numerous coverage gaps, co-payments, or restrictions placed upon typical Medicare that does not meet each individual's needs. Medigap coverage fills these gaps with coverage, primarily for out-of-pocket costs, deductibles, and coinsurance. Often medigap covers expenses that Medicare simply will not cover, such as emergency service out of the country.
Medigap insurance policies work to cover costs after Medicare, meaning that the coverage amount can range from small to large depending on the procedure or out-of-pocket costs that you would have been liable for under Medicare. Supplemental plans are often associated with higher monthly premiums than Advantage plans, but many choose this option for the added peace of mind granted by not having large out-of-pocket costs.
Our Thoughts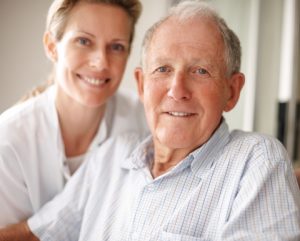 Medigap plans are great for those that enjoy a relatively satisfactory level of benefits through traditional Medicare Parts A and B, and wish to avoid incurring large out-of-pocket costs when seeking care. The variety of plans allow people to, for the most part, pick the level of coverage that works best for their situation. Since this is a Supplementary plan to traditional Medicare, people who opt into this option will enjoy no reduction in their Medicare coverage.
For many, the largest disadvantage to Supplemental plans is that they typically come with higher monthly premiums than Advantage plans may offer. Additionally, insurance companies have very little wiggle room with the policies offered; while there are 10 plan types available, it can be difficult to customize coverage to specific needs. Another major disadvantage is that Medigap plans do not include prescription coverage, so many people are forced to find a private source for Part D coverage.
Ameri Quote Insurance and Financial Services is proud to be the Fort Collins Top Rated Local® Medicare Insurance provider. Get your Free Quote today!